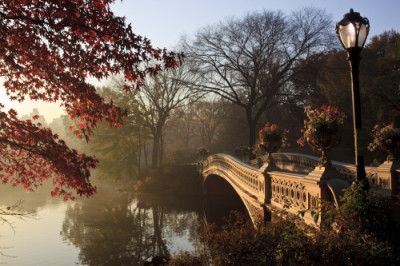 Though Pavillion Agency is a household/residential staffing firm headquartered in New York City, we often receive requests from clients outside of the New York Metro area asking for assistance with the hiring process. Clients, both domestic and international, frequently will specify their desire for "New York quality help." From this statement, we at Pavillion infer that the client is requesting three specific qualities.
1- The employee demonstrates excellence, outperforming their peers in the industry.
2- The employee dedicates themselves to their work, not letting typical working hours define their schedule.
3- The employee fits into a fast paced, constantly moving work culture.
While there are a number of highly qualified employees from around the world who fit this criteria, New York City has gained a reputation to expect these traits among household staff throughout the city.
Just as New York excels on a global scale throughout finance, arts, fashion and much more; the same can be said for household professionals. Thus, when Pavillion Agency is approached to search for a Property Caretaker or Butler in Florida who has experience working for a New York City home, we understand that the client is looking for the very best in the field. A family with these expectations search for someone who is professionally trained with ample experience working for high profile individuals in a formal home.
New York is referred to as 'The City that Never Sleeps.' The same term can be used to describe the individuals that help run the city. Hard working New Yorkers do not let the typical 9-5 work schedule define their day. So when a family in the Midwest seeks to relocate an Estate Manager from New York to oversee their properties, they are looking for someone who is willing to work around the clock, available to step up at any moment to assist the family with their needs. These families can find security in the fact that their household staff is working around the clock to ensure their best interests and comfort.
The perpetual motion and quick pace of the city has a significant impact on the workplace. As such, New York's domestic staff have the keen ability to juggle numerous tasks in a busy household. When a client based in Los Angeles tell us that their home operates like a New York City home, we understand that they are constantly in motion, frequently entertaining and hosting events. As such, the placement specialists at Pavillion know the exact traits one must possess to ensure success in that type of home.
With over 50 years of experience in the field of personal service, Pavillion Agency prides itself on taking the time to learn our client's needs. As a New York company, we work tirelessly to provide our clients with the very best personnel, whose skillset and personality can flawlessly adapt to the household.
Written By
Jack Greenhouse