From our headquarters in New York City and our Miami Beach offices,
Pavillion Agency services clients all over the United States and throughout the world!
---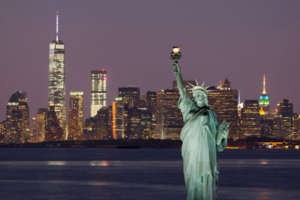 New York Office
Since 1962, Pavillion Agency has provided an unmatched level of residential staffing services that well-respected New York families have come to rely on. Arguably America's most vibrant city, the Big Apple asks a lot of its citizens and gives them just as much in return. The countless opportunities NYC life affords, continuously attracts wealthy entrepreneurs and successful families from around the world, many of whom value luxury and comfort. Recruiting and retaining well-trained, experienced household staff is a key element in the maintenance of such lifestyles. Pavillion Agency's exceptional ability to understand these values and identify the priorities unique to each client, has kept us in business for more than five decades! We proudly maintain state of the art full floor office space in the same mid-town building for over 50 years, conveniently located off trendy Fifth Avenue by the New York Public Library! Our clients find comfort interviewing candidates in our private conference rooms with complete discretion, while applicants find it convenient to visit us for their personal interviews.
We are a single source solution for all your household staffing needs. Our staffing firm offers job placement services (permanent, temporary, or temp-to-perm), payroll processing, benefits consultation, and in-home staff training. Let us show you the Pavillion Agency difference!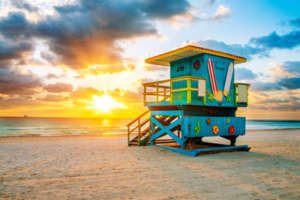 Miami Beach Office
Pavillion Agency has been servicing clients in Southern Florida for over five decades. With a growing demand for our services, we proudly opened Pavillion Agency's Miami Beach offices in 2012, satisfying the demand for personal service staff in this rapidly expanding market! Home of pristine white sand beaches and turquoise water, the Art-deco capital of the world, Miami has become a leader in finance and commerce, culture, media, entertainment, the arts, and international trade. This city is officially classified as an Alpha-World City, otherwise known as a Global City and is regarded as "the place to be". Its affluent residents have class and taste, and they expect the highest degree of personal service.
Having a presence in this fast growing metropolis, helps us better serve our clientele from Miami down to Key West and up to Palm Beach! We have developed a strong following among the higher echelon of personal service professionals throughout Florida, enabling us to fulfill the demands of our esteemed clientele. What sets Pavillion apart? We are a single source solution for all household staffing needs.
Primary cities we service
Over the past 50 years, we have developed a strong following in many American cities. We have come to identify a group of regions that have the highest demand for our services. Following are the primary cities we have a particular focus on servicing: