2014 A year of innovation!
2014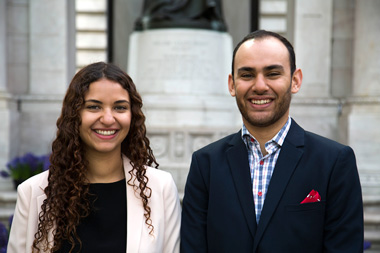 2014 was a year of innovation, growth and tradition for Pavillion Agency! Pavillion established its first temporary and contract worker division, providing families with last minute, on-call assistance. We enjoyed double digit growth in our placement division, close to triple digit growth in our payroll processing division and welcomed the third generation into our family business. Jack Greenhouse, graduate of the George Washington University, joined Pavillion in early 2014. Jack's sister, Sophia Greenhouse, also a graduate of the George Washington University, joined Pavillion in late 2014 after her 5 year tenure working at the Council on Foreign Relations. Jack and Sophia look forward to carrying on Pavillion's legacy and core principals of honesty, transparency, and efficiency.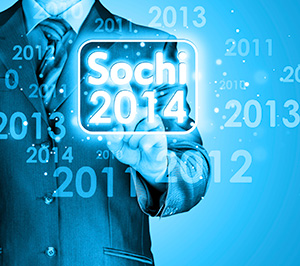 International Year of Ctystallography
The XXII Olympic Games were held in Sochi Russia
The 2014 FIFA World Cup was held in Brazil and was won by Germany
US President Barack Obama announces the resumption of Normal Relations between the US and Cuba.
2012 marks the year that we celebrate our golden anniversary. We couldn't be prouder! We have grown from a small office into a state of the art personal service staffing center, providing practical and innovative solutions to a wide variety of household staffing challenges. We currently occupy an entire floor including state of the art video conferencing and interview rooms. Our growth and expansion into the largest household staffing agency in the country solidifies our place as The Leader in the Field of Personal Service™. We have also expanded our training facilities, giving our clients the ability to improve the skills of their existing staff rather than replacing valued employees. Our payroll processing and benefits/health insurance services adds to what truly set us apart.
The New York Giants, 2012 NFC Champions, win Super Bowl XLVI against the New England Patriots
2012 calendar year includes a Leap Year—the last Leap year was in 2008
Summer 2012 Olympics are to be held in London, England
2012 is the 57th quadrennial Presidential Election
2012 is the Diamond Jubilee of Queen Elizabeth ll
To keep up with our historical growth and several additions to the Pavillion family we found it necessary to acquire more space. We have taken over the entire 4th floor (5k sq ft) of the same building we have called home since 1962 in order to accommodate our staff, and our plans to provide private conference rooms for interviewing, and a state of the art video-conference-interviewing room for both clients and applicants. In addition, we have proudly increased our Cyber Footprint with the launch of our newly redesigned web site. We created an interactive portal where Clients and Applicants can both search our extensive database of positions and candidates and request specific information about candidates and/or positions. A place to keep up to date with the household staffing industry and resources including how to interview or be interviewed, how to find staff or find a position and resources to: Improve staffing, entertain and educate your children, and keep the family safe.
The 2010 FIFA World Cup is held in South Africa, and is won by Spain.
The first 24-hour flight by a solar powered plane is completed by the Solar Impulse
The International Space Station surpasses the record for the longest continuous space occupation.
Founded White Glove Training - a unique in-home training program to improve the skills of existing Household Staff. The first of its kind Nationwide!
International Year of Planet Earth
Fidel Castro announces his resignation as President of Cuba, effective February 24
The 80th Academy Awards ceremony is held; Slumdog Millionaire wins Best Picture.
Additional Solutions
2006
Established the Pavillion Group LLC Our full service Payroll and Benefits arm. Pavillion Group also partners with top experts in Workmen's Compensation, Labor Law, Executive Travel, Event Planning and more.
Year of Mozart, marking the 250th anniversary of the birth of Wolfgang Amadeus Mozart
The 2006 Winter Olympics are held in Turin, Italy
July 9 - The 2006 FIFA World Cup is held in Germany
International Expansion
2002
Pavillion extends it search capabilities Nationwide and Internationally. We have since made placement in all corners of the U.S. as well as Europe, Hong Kong and the Middle East.
The 74th Academy Awards, hosted by Whoopi Goldberg, are held at the Kodak Theatre in Hollywood, California with the film A Beautiful Mind winning Best Picture.
Serena Williams defeats her sister Venus Williams in straight sets to win the 2002 French Open.
U.S. President George W. Bush signs the Homeland Security Act into law.
April of 2000 was one of our most exciting years. With our ever-growing success we found it necessary to expand into our present office space. This spacious, more comfortable and well-appointed suite afforded us the opportunity to spread our wings as we significantly increased our staff. We offer our clients a private and luxurious conference room to conduct interviews in a comfortable setting outside of their home. With our warm reception area, our applicants feel welcome and at home.
We all survived Y2K
Sony launches a PlayStation 2 in Tokyo
The 2000 Summer Olympics close in Sydney, Australia.
Nanny Authority Incorporated
1998
Over the years Pavillion Agency identified the need to meet the demands of the many dual-career families throughout the United States — families that needed quality childcare in their home at a more affordable cost and thus, the creation of The Nanny Authority. With a highly trained and knowledgeable staff, The Nanny Authority was founded in 1997. Reacting to the rapid success of this new brand, our principals moved swiftly to officially incorporate The Nanny Authority in May of 1998. The results? Successfully helping thousands of growing families throughout the United States ever since.
The 1998 Winter Olympics are held in Nagano, Japan.
The 70th Academy Awards, hosted by Billy Crystal, are held at the Shrine Auditorium in Los Angeles, California with the film Titanic winning a record 11 Oscars.
Citicorp and Travelers Group announce plans to merge, creating the largest financial-services conglomerate in the world, Citigroup.
The single most important concern of our clients is knowing all they can about the background of someone they are about to hire who will care for their family and home. We thoroughly interview all candidates and personally verify thier references. To give you added peace of mind, we perform criminal background checks on all placements. When driving is required, a motor vehicle check is performed as well. A reputable private investigative firm completes these background checks immediately upon our receiving an offer of employment.
Madeleine Albright becomes the first female Secretary of State, after confirmation by the United States Senate.
The United Kingdom hands sovereignty of Hong Kong to the People's Republic of China
James Cameron's Titanic, the highest-grossing film of all time until Avatar, premiers in the US.
Pioneers in Technology
1992
Recognizing the importance of technological advancements, Pavillion began its ever evolving and innovative process of automation. From our first single station computer and database to our present day full- function state of the art network, our primary focus continues to be providing the highest level of personal service. With the creation of our first website in 1995, leading to our more advanced and interactive web site of today, we continuously seek out cutting edge technology enabling us to provide the highest level of customer satisfaction.
The Maastricht Treaty is signed, founding the European Union.
The 64th Academy Awards, hosted by Billy Crystal, are held at the Dorothy Chandler Pavilion in Los Angeles, California, with The Silence of the Lambs winning Best Picture
The 1992 Summer Olympics are held in Barcelona, Spain.
<
Risk Free Trial Period
1989
Because our client's satisfaction is our utmost concern, we define the first 30 days of a placement as a trial period. Therefore, you are not required to pay our fee until after this trial period is completed. The first 30 days allows you to get to know your new employee and ensure you are both comfortable with one another. Few other agencies offer this compassionate service with such confidence. Pavillion was the first agency in the nation to offer such terms. This is a result of our confidence in the service we provide.
After 45 years of Communist rule in Bulgaria, Bulgarian Communist Party leader Todor Zhivkov is replaced by Foreign Minister Petar Mladenov, who changes the party's name to the Bulgarian Socialist Party
The 61st Academy Awards are held at the Shrine Auditorium in Los Angeles California, with Rain Man winning Best Picture.
The television show Seinfeld premieres.
Applicant Fees Abolished
1983
Although it is commonplace now, Pavillion proudly became the first personal service placement firm in the nation to put an end to charging fees to its applicants. As a result of our somewhat radical idea, we attracted an enormous number of applicants. This popularity continues today as we attract the finest and most experienced personal service professionals worldwide.
Martin Luther King, Jr. Day: At the White House Rose Garden, U.S. President Ronald Reagan signs a bill creating a federal holiday on the third Monday of every January to honor American civil rights leader Martin Luther King Jr.
The Nintendo Entertainment System goes on sale in Japan
Michael Jackson's world famous music video for "Thriller" is broadcast for the first time. It becomes the most often repeated and famous music video of all time, increasing his own popularity and record sales of the album"Thriller".
Recognized nationally as leaders and experts in our field, the media continually call on Pavillion whenever their stories require our expertise in the household staffing industry. Since our national debut in Town & Country magazine (March 1977), we have been interviewed and featured in numerous newspapers, magazines, television and radio programs. We have a complete list of media and excerpts on our media page.
The world's first personal computer, the Commodore PET, is demonstrated at the Consumer Electronics Show in Chicago
Star Wars opens in cinemas and subsequently becomes the then-highest grossing film of all time.
The New York City blackout of 1977 lasts for 25 hours, resulting in looting and other disorder.
Since 1962, what has remained constant is our dedication to integrity, personalized service and client satisfaction. From the very beginning Pavillion has distinguished itself as an organization with the highest ethical standards and moral values. This is evidenced by the fact that over 90% of our client and applicant base are either repeat customers or personally referred to us. Our reputation is everything. We have set ourselves apart by continuously improving the way we conduct business with innovations unique to our industry.
New York City introduces a subway train that operates without a crew on board.
The 34th Academy Awards ceremony is held; West Side Story wins Best Picture.
President John F. Kennedy, at a speech at Rice University, reaffirms that the U.S. will put a man on the moon by the end of the decade.